In the field of eye tracking, we already have a longstanding partnership with the company Tobii, which has a leading role in this area.
Remote Eyetracker
The eye tracker of the series Tobii Pro X2, Tobii Pro X3 and the Tobii Eyetracker 4C can be easily applied at the bottom of freestanding monitors or notebook displays via magnetic mounts and connect via USB to the computer. The very simple calibration and intuitive operation enable a quick and easy entry into the world of eye tracking.
The Tobii Eyetracker 4C can be integrated in a Windows system as well as in a Mac system.
For more sophisticated investigations the Tobii Pro Spectrum as integrated solution consisting of screen and eye trackers are available. In particular the Tobii Pro Spectrum with up to 1200Hz resolution does also fulfill high academic standards.
The Software Tobii Studio handles besides the data recording also the presentation of the stimuli as pictures, videos, web pages as well as the screens of individual software. It also provides the traditional analysis methods like heat maps and fixation statistics.
Tobii Pro Lab is a software platform designed for extensive research into human behavior using screen-based and wearable eye trackers. Pro Lab gives you the capability to combine eye tracking with other physiological data streams. From in-store shopper research to psychology experiments, Pro Lab enables you to expand the scope and richness of your insights, while making it easier than ever to design, execute, and analyze your work.
Mobile Eyetracker
---
Tobii Glasses 2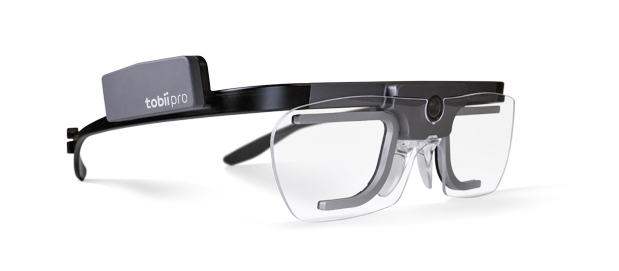 For mobile use outside the laboratory our solutions contain the Tobii Glasses 2, a lightweight equipment which hardly differs at first sight from a fashionable accessory. The Glasses store the data on an SD card, using the software supplied by Tobii also a real-time monitoring of the experiment via WLAN is possible. For eyeglass wearers glasses can be used with different prescription lenses.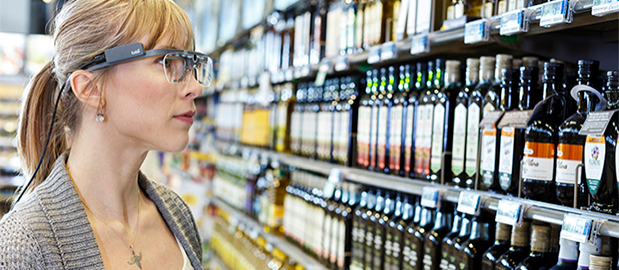 Tobii Eyetracker 4C can be used within a Windows system as well as a Mac system.